A New Miniature Company: Warplastic
Posted by Ripley Stonebrook on 20 July 2018
It's official, Warplastic miniatures have arrived!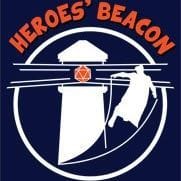 The Heroes' Beacon, longtime supporters of the Lair of Sword and Sorcery game, were of course the first to jump on board to carry the line of Warplastic miniatures.
On display is the available selection of
Bases:
Sold in 10 packs, available in two different ground textures or as a mixed bag.
Shields:
Also sold in 10 packs, available in 4 different styles or mixed.
Skeletons:
Oh yes this is it!
The first release is a skeleton with no armour and equipped with a sword.
They are available as singles or 5 packs.
Plenty more details are on the way with more updates but I just had to share the news that we're finally making some minis!
Please Like, Share, and Comment as much as you can to spread the Bandwidth on this a little more before all the updates start rolling out
and Thanks to all my loyal Blood Reavers for keeping on while I got this all up and going.
~Ripley
To hear all about just how my minis are made, head to the aricle "I molded 100 plastic zombies"
To stay in the loop you can subscibe to LoSS magazine on our home page SPOOKY ROOM PRODUCTIONS
To hear all about the new miniatures as the news come out follow me on google+ at +Ripley Stonebrook
or find me on Facebook @Lair of Sword and Sorcery

Author:
Ripley Stonebrook
About: Heading the Spooky Room Productions output Ripley Stonebrook has been cranking out the spooky for years. Best to try to find me at instagram @ripleystonebrook
Connect via:
ephenseld1074 days ago
viagra a domicilio Tieseescaw cialis with dapoxetine Mementen Viagra Pfizer Ohne Rezept
Post comment