Halloween Feast 2022
Posted by Ripley Stonebrook on 30 October 2022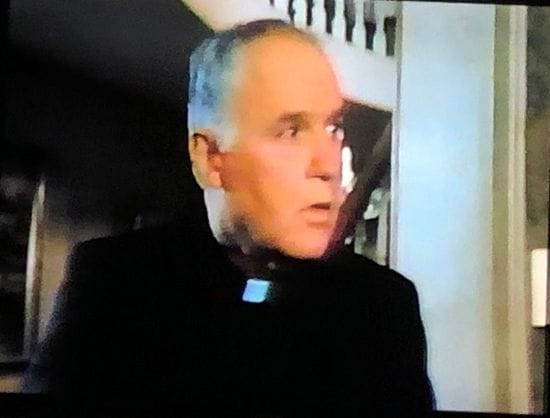 Happy Halloween From Spooky Room Productions
Welcome back to all of my Citizens!
It's great to be back again and posting here at the Spooky Room Blog.
To kick off the newly alive site I want to show you all how we do Halloween here.
By the time the big day rolls around many of us Spooky fans are starting to get a little burnt out on the whole Halloween thing. So you have to be sure to make the big night special to still get you kicks in.
Here's what we did for our big day (we did our Halloween on Saturday like most folks do)

If you're going to do a movie marathon, you need to start early, this year it was around 2pm.
We're watching an Amityville marathon, 1,2,and 3D! And finishing up with the original Pet Semetary.
But You're going to need snacks to get through 4 movies and we do it right around here.
We used to just have one big meal but now we space it out during the day for intermovie munching.
What's first?

Yummy Mummies!
Recipe is simple for this one, grab some hot dogs and a package of pillsbury crescent roll dough. Wrap the dough around the dogs and use ketchup mixed with food colouring for the eyes. You can find examples of these all over the internet and are the easiest thing to do for a halloween party.
And now the movie!

The original Amityville movie! Not super great by todays standards but if you grew up with it then Halloween just isn't the same without watching it at least once.

Uh oh, it's getting late, those yummy mummys took a while to make. Better get the next snack done so we can watch Amityville 2: The Posession!

Home Made French Onion Dip with Ruffles! I started making this dip a while back and it's amazing.
It's pretty simple, fry some onions and mix it with stuff but it's amazing compared to store bought dip. Follow the link to use the same recipe I do
https://www.allrecipes.com/recipe/142429/french-onion-dip-from-scratch/
Now we can start the Movie!

Dino Di Laurentis Did the first 3 Amityville movies and he was a king of giving the people what they want. The first movie was a hit but where do you go next? The second movie focuses on the family living at the house before the events of the first movie, but that's not all this movie is!
You really get a feel while watching this that Dino had just watched the Exorcist, saw what a hit it was and Basically did that, but with Amityville, as well as giving the audience what it wanted, which was more violence, more gore, and an actual demon at the end, rubber monster and all. Honestly if you're only going to watch one of the movies this is it! Strange that few people have latched on to it.
But time marches on so part way through we need to take a break.
And what does Crandall do to keep occupied while I'm making all these snacks?

Here is Crandalls Sake warmer! She keeps it next to the bed to stay supplied with fresh hot sake throughout the night. A tealight works just fine.
And what is Ripley up to in the Kitchen?

Olive Cheese Balls! I used to paint on all the eye details to make them spooky but they taste just as good without it.
I got this recipe from Dinosaur Dracula and have been making it ever since, go get the recipe by following the link.
https://dinosaurdracula.com/blog/ancient-holiday-appetizers/
Now it's on to the next Movie, Amityville 3D

Once Again Dino has outdone himself! This movie takes place some period of time after the original movie. But with this movie he must have watched Poltergeist and said "Give me that!". So we have paranormal investigators running around the house, 3d antics with stuff flying at the screen, some oija board action, and a return of the rubber demon from the last movie.
But he does something tragic at the end of this movie, he blows up the house! That's the end of decent amityville movies for us and leads us into the Garage Sale era of Amityville, haunted dollhouse, haunted lamp, haunted mirror, etc, etc. But a great watch.
But it's getting very late now and we've got another dish to go so part way through lets make another snack!

Pizza Dip and tortilla chips. This stuff tastes just like pizza and is served hot!
Here is the recipe
https://www.tasteofhome.com/recipes/hot-pizza-dip/
For this one you should make a few changes. First off don't use skim mozzarella, use the good stuff. instead of just two tablespoons of green pepper, make a whole layer of it, and I would suggest halving the amount of Parmesan, but use the full amount if you like parm alot.
Now we can finish watching the movie.
But before we can watch the next one we need to get back in the kitchen!
But what's Crandall to do while I'm busy making the next meal?

She's watching Canadian game shows from the 70's, and yelling at the screen. Amazing clothes, weird conversation and wild prizes.
But I'm busy in the kitchen!

Homemade taquitos! But the oven was cooking a little weird tonigh so they weren't as crispy as usual but still tasty. Recipes and instructions are all over the internet for these but here's my recipe for the filling:
One packet El Paso taco spices
One chicken breast cut up fine
One can refried Black Beans
One cup shredded Cheddar or Monteray Jack Cheese, whichever I prefer that day.
Mix it all up and stuff those little babies!
And finally we finish the night with Pet Semetary.

A great movie I can watch over and over.
That's all for tonight, hope you all had a good time and are inspired to make your own snacks for your next movie marathon!
~Ripley

Author:
Ripley Stonebrook
About: Heading the Spooky Room Productions output Ripley Stonebrook has been cranking out the spooky for years. Best to try to find me at instagram @ripleystonebrook
Connect via:
Post comment